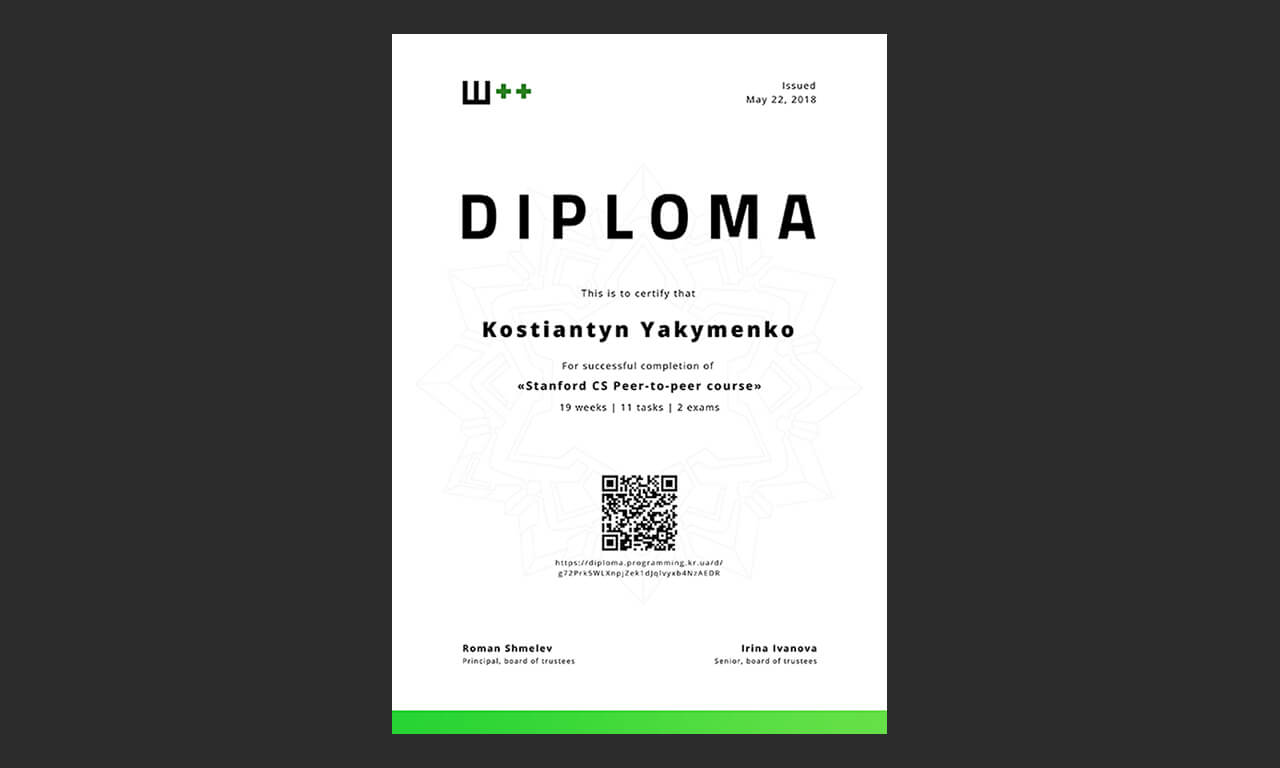 From now on, ‌all our ‌alumni ‌will‌ ‌receive‌ ‌diplomas.‌ ‌Those ‌who‌ have already graduated ‌(since 2018‌‌) ‌will also be able to obtain confirmation of their ‌work‌ 🙂
We still hold the opinion that a diploma is not obligatory. The most important thing is that we give knowledge, which will help to change the profession or to become the best specialist. But we were asked more than ones if we were giving School++ diploma. Now we do 🙂
It's not just a piece of paper with the name of a student that finished the course of programming bases at School++ written on it. If it comes to making a diploma, do it as useful as possible. That's why our diploma also exists in an online format and has a shortened printed version.
 
What are its unique features? 
With the help of this diploma, an employer can see all information about alumni studying process: date of start and completion of learning, course program, the number of study hours, a mentor that leaded students on the second stage of the educational process, and also feedback about a student.
Alumni will have a resume of the whole studying process at School++.
We don't hold graduation for groups yet, but it could be a unique sort of graduation that will also help to get a job.
You can check the example of diploma here.