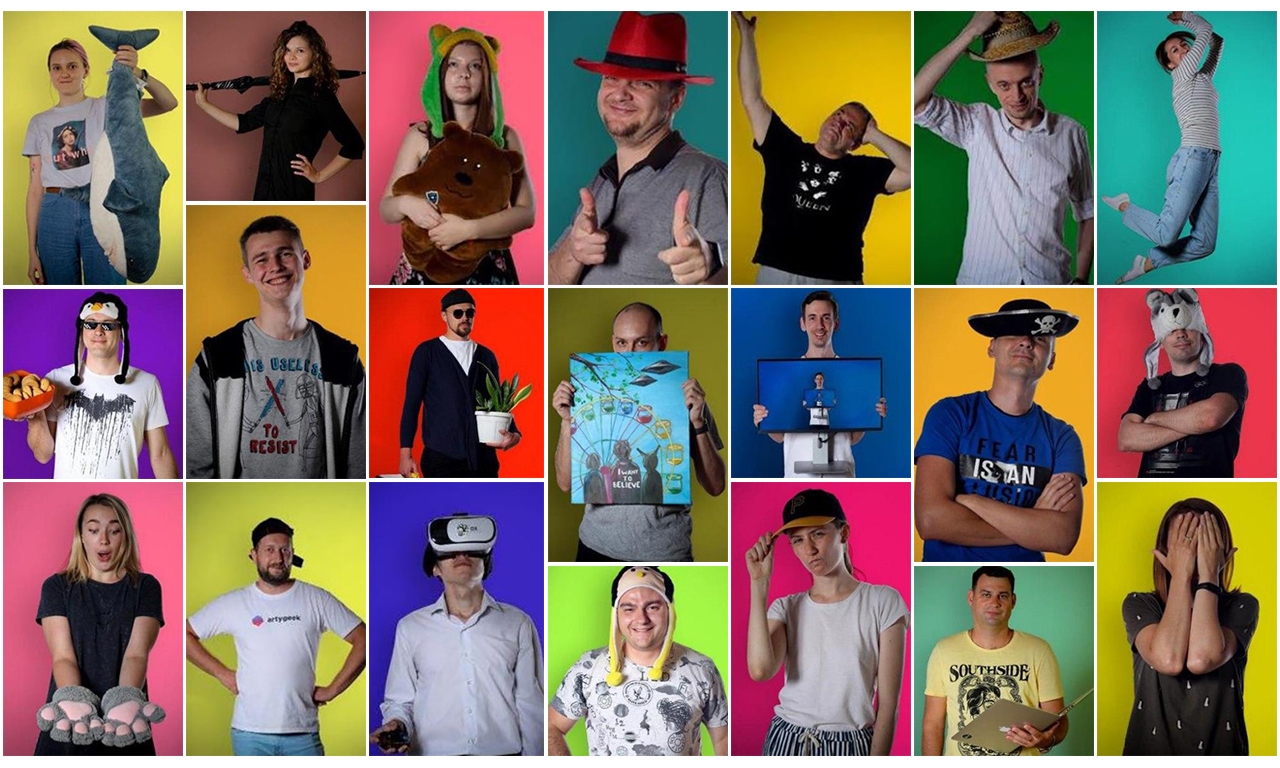 Unexpected gifts
Preparation for the site change
Graduation of a computer graphics group
Unexpected gifts
What a surprise!
Developers.org.ua have contacted us and asked how they could help. They support everyone who teaches teenagers and donated us a powerful laptop and a TV. The laptop is used for recording and editing videos for educational courses, and the TV will stream lectures and help us with our video calls.
Our ex-student Kostya works in EVNE Developers. He took part in developing a mobile application for meeting room reservations. Kostya wanted the school to use this application too. His company supported his idea and gave us not only the app but also an iPad, wow! Now reserving the meeting room is more comfortable. Moreover, this approach reduces the usage of paper and doesn't consume our administrators' time.
It was quite a surprise to get a TV as a present from our graduate, Dmytro Vernyhora. This allows us to create an extra place for lessons or rest.
Preparation for the site change
We are getting ready to update School++ web-site 🙂
It will become better-looking and more informative. All mentors and our team got new vivid photos! Did you recognize anyone?
Graduation of a computer graphics group
Woohoo! The first group from the computer graphics course has graduated. We are thankful to the mentor for his thoroughness and desire to help the youth grow. Every class, Oleksandr traveled 300 kilometers from Kyiv. We wish the graduates not to stop and continue developing received skills.