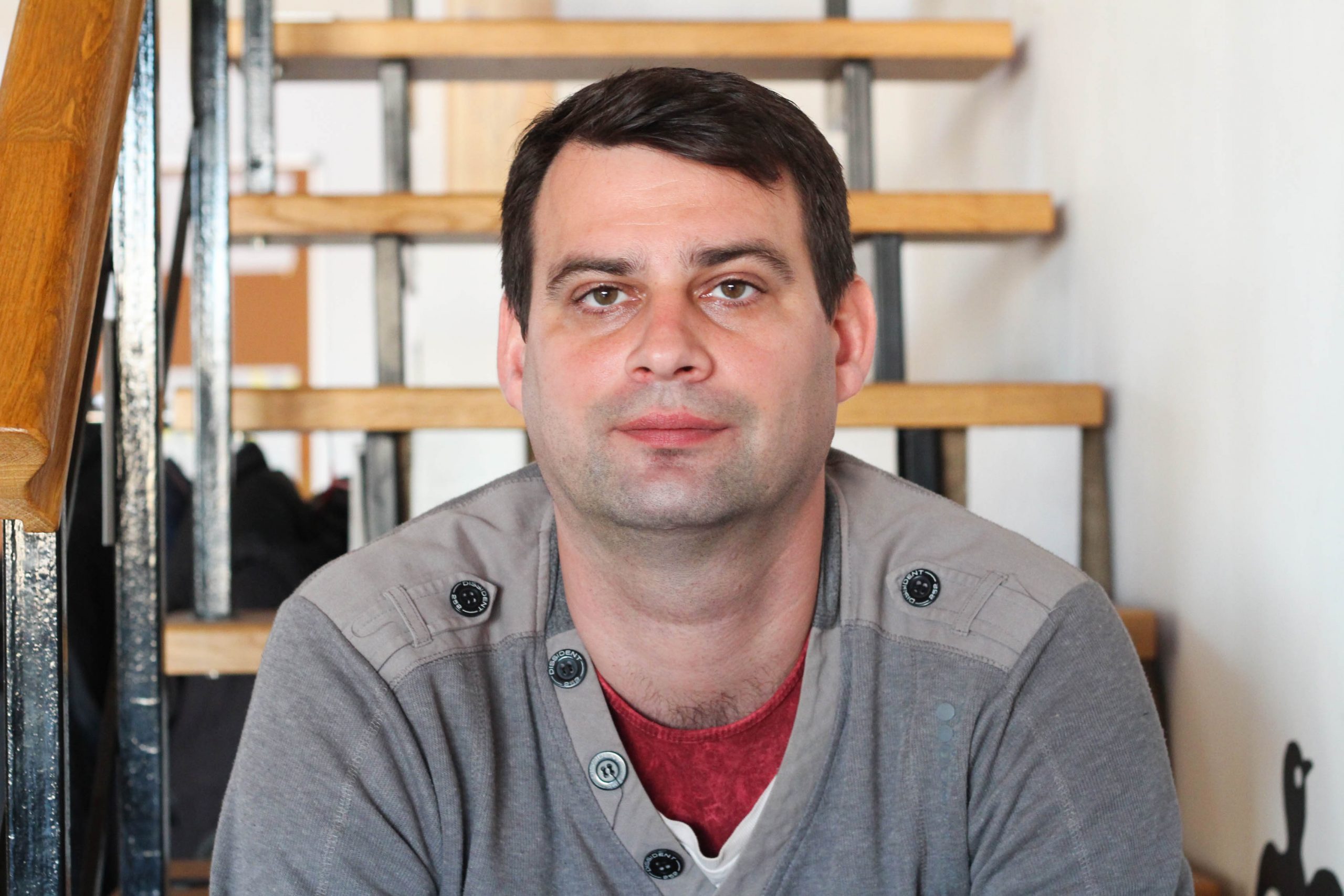 Another story of our graduate, who wanted to learn programming and change his life, and managed to do so.
Konstantin Petrenko had been working as a miner for ten years when he started studying at Ш++ at the age of 34.
"For me programmers were always kind of like chosen ones, and that is why I was always interested in grasping this profession. When I learned about Ш++ it was still paid, and this made me stop trying. However after that my pal sent his child there and told me that studying was now free, and so in the spring of 2016 I became a student of Ш++."

Konstantin's family approved of his decision. Studying at Ш++ required a lot of time, considering that it took place at the same time as work. Thanks to its support he managed to come through.
"My wife helped me a lot. She played an important role supporting me in many ways. It is important to understand that during study you will have very little free time. Sometimes I sat in the mine with a laptop, doing the tasks. At the seaside, I used to stay in the room and work on projects as well."

Studying at Ш++ gives you more than just skills. It gives you pleasant memories and friends to whom it's a pleasure to talk even outside of study.
"For me, study was vivid and fast. We spent so much time doing homework – there are many stories related to just that. I will always remember to pay attention to detail. The people here are extremely genial as well. During study my social circle changed drastically, I made many acquaintances and one good friend. We have been friends for 2 years now. This is the place where you are always welcome. At first, it all seemed weird to us: camaraderie, cooperation, cookies, candy and coffee. Come and get knowledge, do what you want. It was a cultural shock, we weren't used to this. If you want to get knowledge, they will give you opportunities for that, but whether to study or not is your own decision. No one will pressure you. This is extra motivation and consequently self-discipline develops. My life has changed a lot.
There is some advice that I can give to those who are planning to enroll.

If you have a goal, go for it until the end, no matter how hard is the way. Talk to people here, because they played an important role in raising me as a person and as a programmer. Only those who want to study come here, no one will force you to do homework, so you must know exactly why you enroll. You should also appreciate the time that you spend here, as it will be long and interesting."

his interview has been prepared by our volunteer Alina Markina.
You can read the full version of the interview here.