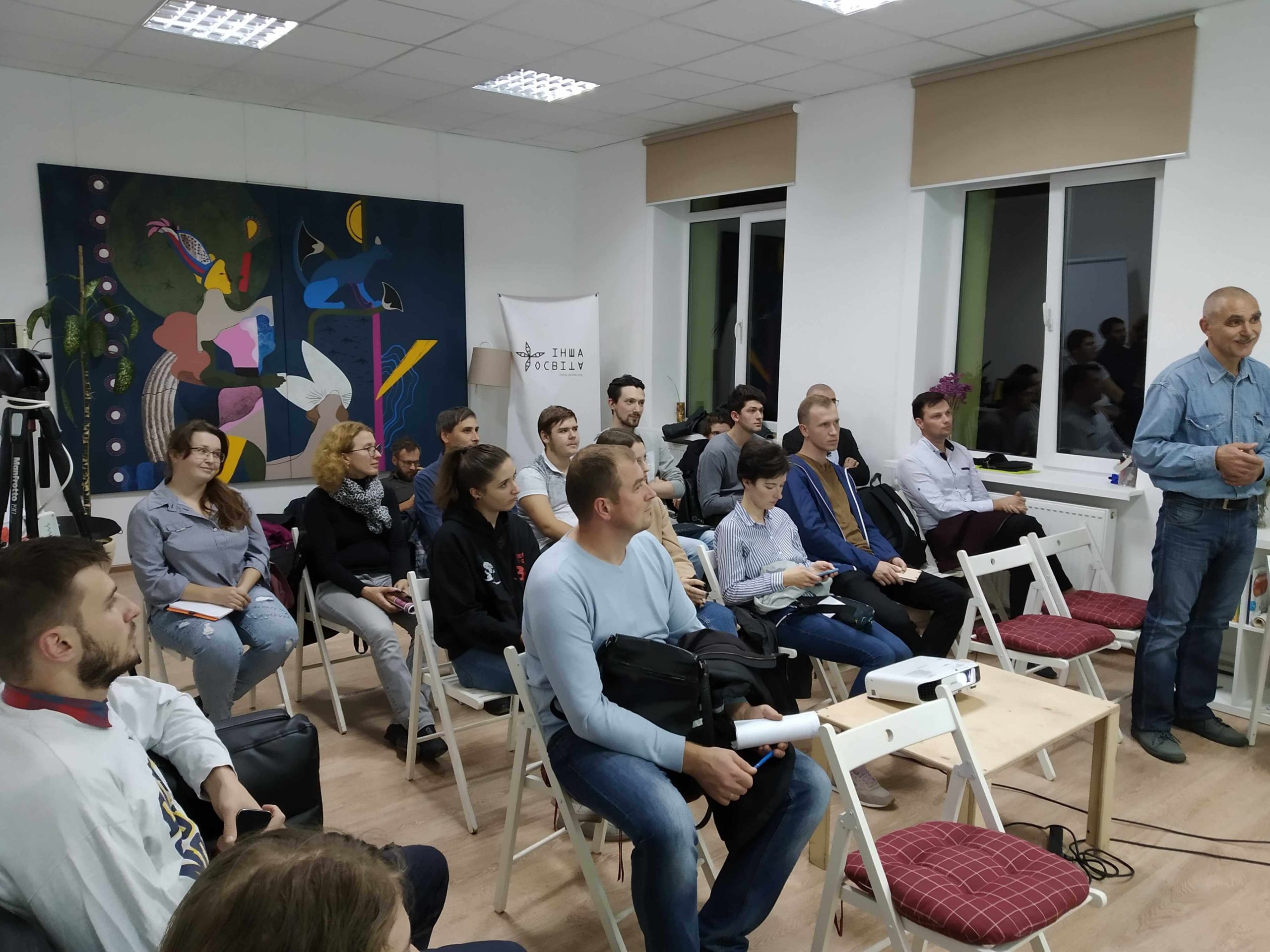 We haven't launched our online course yet (though we do dream about this and are going to do it), but you can now study in Ivano-Frankivsk as well! The first group already started on October 20. 
This story began when our friend, who lives in Ivano-Frankivsk, wished for "Ш++" to be in his city too.
It turned out that a single wish can be enough to find people and organizations to advance the idea, and to win the grant to fulfill the plan (most of the organization work is managed by "Insha Osvita" NGO).
What have we accomplished:
We have developed a separate portal for students of p2p in Ivano-Frankivsk. We've been traveling a lot and consulting others about details of our education system. It was neither easy nor fast, but we can see the result! The first group is already taking their first steps in programming and in 2 weeks the next launch is planned.
By the way, we launched a new group in our city at the same time as the first one in Ivano-Frankivsk. You can join the next launch until December 1 in Kropyvnytskyi and until November 3 in Ivano-Frankivsk. The questionnaire is hidden here.
Thanks for reading our news! Email us at info@programming.kr.ua and we will send you a box of sweets (the proposal is limited by 5 boxes, so hurry up :).
If you want to read more about how are our western friends doing, you can check their Facebook page.