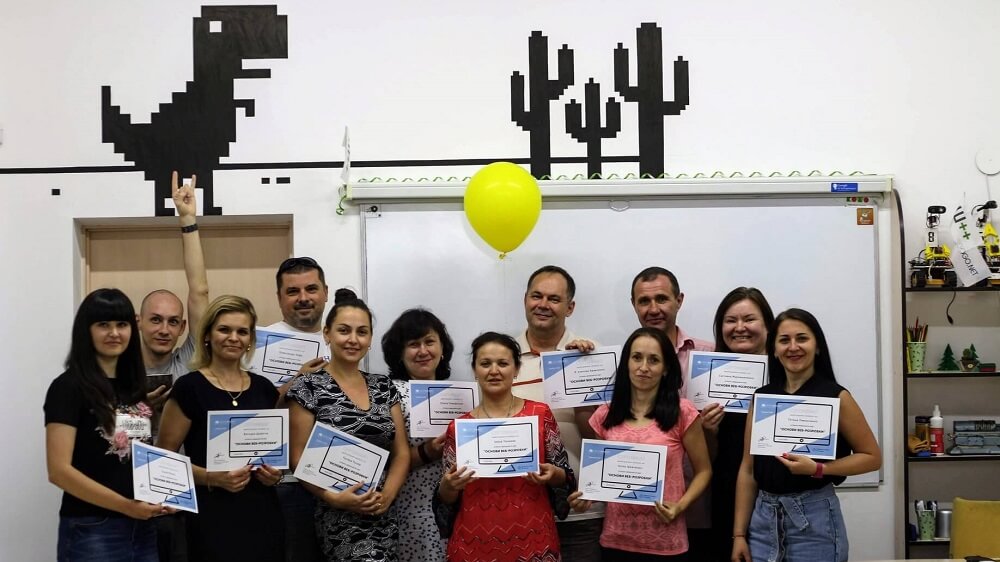 Students graduated from the WOW Teachers course in Ш++. This is an all-Ukrainian social educational project on free training for teachers and high school students in the basics of web development.
The course was leading by one of our students and volunteers.
The main idea of ​​this it is not just to give knowledge to those who want, but to teach them from the perspective of further teaching. That is, all those who received certificates must now share their knowledge with others.
Most of the students from the group were the computer science teachers, so they will teach web development for their students at schools.
The idea is close to us, because we promote the same values. The majority of our volunteers are our students or graduates, who received knowledge from the Ш++ volunteers, decided to join us. This cycle of good deeds let us feel so good 🙂
While the program WOW Teachers is not gaining new groups, but we are continuing to teach everyone programming. Want to start learning? Click here. New start will be in August 4th.