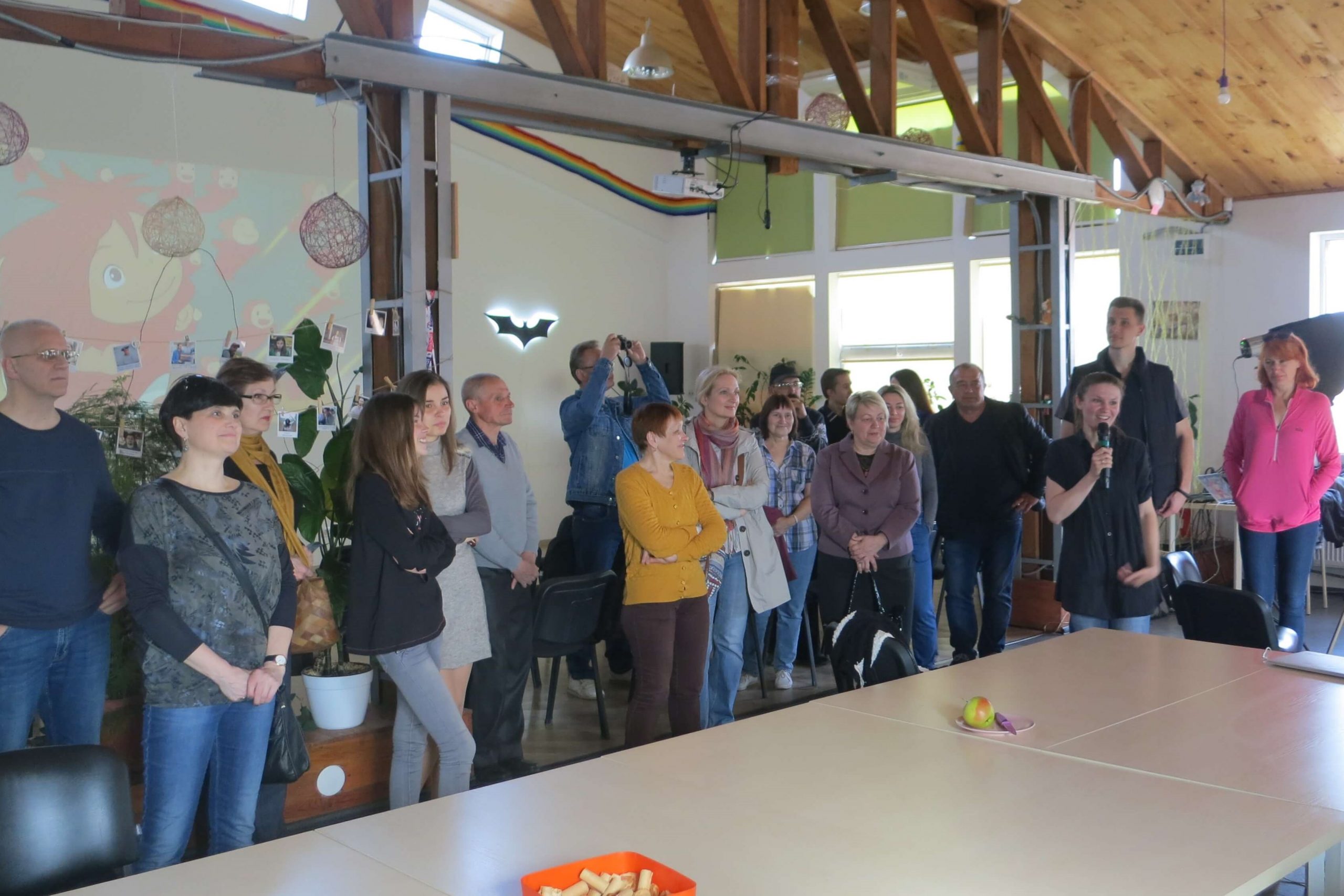 All of us: coordinators, mentors, volunteers, administrators, Ш++ managers invited our parents to visit the school of programming Ш++.
You will not believe it, but most of the parents of our team haven`t ever visited the school. Yes, they know about this place. Of course, it's hard not to know about this, because we spend most of our time here 🙂 But they don't attend our lessons, hackathons or the events that take place in the KOWO creative IT-space or in Ш++.
Therefore, we decided to invite our parents to show them the School, tell more about the idea, philosophy, plans, dreams, have tea and make a lot of cool family photos 🙂
It seems that we succeeded. At least we`ve had more than 200 photos from the school photo zone ― funny pictures for memory.
Parents were amazed at our philosophy and asked many questions. They were interested in why it was free.
And you know, it wasn`t easy ― to tell about and show Ш++ not for guests or students, but for our relatives. It was so warm and cozy.
Let`s drink tea with our parents and talk more with them! We are waiting for you in Ш++ 🙂