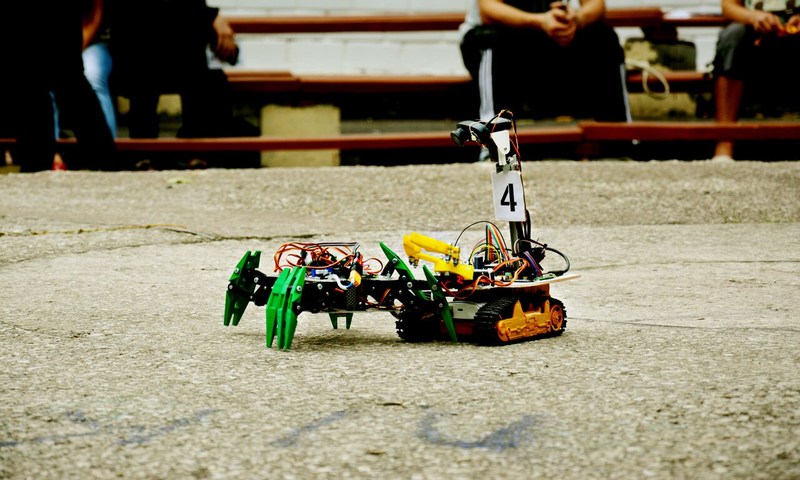 Fall portion of news from Ш ++.
We launched 4 child groups to study Scratch and Arduino. All this became possible thanks to our volunteers, who every week train juniors in Ш++.
Also we started training of the Harvard CS50 group in the Technology Nation project.
Our students took part in the STEM-festival and IX festival of the youth book on Dvortsova.
The one of the main events this autumn is the new format for learning the basics of programming using the peer-to-peer system. From now, filling out a form on our website and after passing the introductory testing you won`t have to wait for months for a new group. Our team has worked without rest for several months and until now we haven`t relaxed and continue to improve the training portal – all in order that our students receive quality education, learn to communicate, find answers to their own questions, choose priorities and be responsible.
From time to time we have Linux classes.
We plan courses on 3D-modeling (Rhino3d) and iOS (show us your interest in accelerating the launch of these courses!)
And also from the 16th to 21st October we will hold the EU Code Week – a week of lectures on various technologies for scholars. You can select the time and subject here.
Follow our events and news on the page in FB.
Also we started this autumn with the renovation of the school library. Now we can read "Python for children" and "Reactive programming using RxJava". Therefore we are ready for the cold evenings! A cup of tea and a useful book on programming – doesn`t it charming 🙂
On October 20-21st we will celebrate the birthday of Ш++ !!
On the 20th of October at 18:30 we invite everyone for a cup of tea and talks about the School.
And on the 21st of October at 14:00 we will be happy if you join our walking to nature with fire and talks about life, programming and education 🙂
All details will be in social networks 🙂