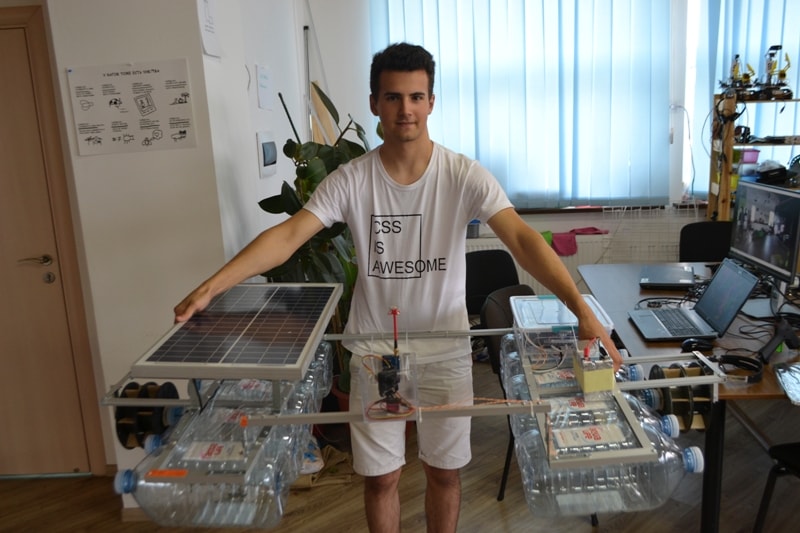 It's time to sum up. What we did, what we achieved and what have changed in Ш++.
We asked the residents of the School what they remembered most this year. They were both participants, observers and often initiators of changes.
The most memorable this year was Vesna-Soft 2017. A hackathon on "Mars", which we prepared for several months and created both Mars and rovers, impressed not only the participants of the hackathon itself. Quest-zone of innovations and traditional presentation part with projects. Remind everything or find out how it was possible by viewing the photo.
We have launched groups for the youngest and continue to teach children from 7 years old. More volunteers joined Ш++, thanks them we were able to reach more children who wanted to learn programming. And we invite those wishing to teach in Ш++, because every week we receive new applications.
Work with teenagers has become more organized. We have visited a lot of hackathons, where we have taken prizes. Our graduate created a robot Riveroni for cleaning the rivers and he continues to develop it. Another graduate has organized and conducted an ІТ-camp for high school students.
We continue to teach at the rate of Technology Nation. And also we started training on the peer-to-peer format. It makes possible not to wait for a set of six months, but to start after taking the exam within a month.
We lost and get the drone, thanks to the crowdfunding, which we are trying to develop among the residents of the school 🙂
We were holding tennis championships, internal hackathons, soldering and collecting robots, printing on the 3D printer, cutting and painting, planting trees, communicating with new people and entertaining guests from other organizations and cities.
We also assembled meetups on bitcoins and bitshares, design, meetings within the framework of GDG and WTM Kropyvnytskyi.
There are became even more cozy at our school, because we had new amusing armchairs-pillows, more warm blankets and even portal, as in the same game 🙂
Our graduates and students have created a web site where you can support Ш++ and choose a funny avatar.
We continue to work with the map of accessibility "Місто для всіх" and we will be glad to see new volunteers.
Our team has grown. New mentors, administrators and programmers joined us. So we are planning to embody even more ideas for training, conferences and festivals.
We are already making plans for the new year, but for now, we offer to be always up to date, following us in Fb and Twitter.