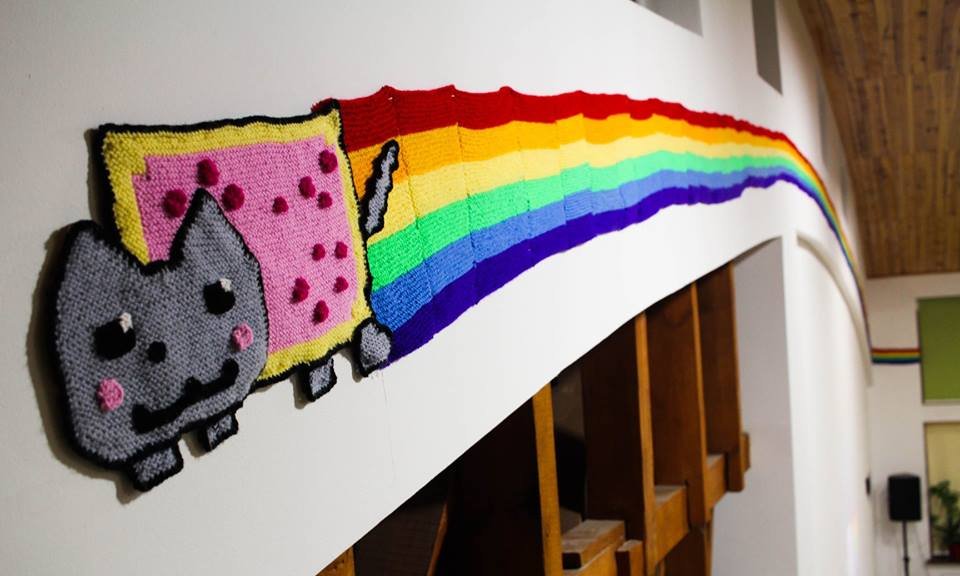 Six months later we realized that we had not written anything about life at the School. There was a lot of everything and it's time to learn about it 🙂
This year life at Ш++ has become more active. We have more students of all ages, almost every day classes are held and even on holidays we are always open so that those who wish can come and work on tasks or discuss new material (and there are many such workaholics 🙂 )
So, students elder 17 years old study without mentors (peer-to-peer system), and we already have those who passed the first stage (4 months of Computer Science study) and began training with mentors in separate areas.
For teens, we have lessons two days a week, when they can come and sort out the issues which they have difficulties with. This is not a traditional group activity. Our tutor can only suggest something if he is asked a question, and the students can help each other.
Also for the second time we have graduated children's groups studying Scratch, CSS / HTML and Python. There are more than 100 people wishing to start studying in Ш++. Together with the graduates who want to continue their studies, this is more than 160 children.
Now we are looking for new volunteers, because the number of mentors who are ready to teach the children's program does not cover everyone in the queue.
We invite people who can and want to spend 1 hour a week for teaching to our team 🙂 You do not have to be a programmer, we have a program and we are ready to help you figure out how to start mentoring 🙂
For those who do not study, have coded already and want to improve their level, we conduct small hackathons. Often during them we choose technologies which we do not know very well ourselves. So we all learn together something new 🙂 If you want to learn about the events at the School, go to our FB or watch our channel in Telegram.
We host more socially directed events in our creative space KOWO. Almost every weekend activists and public figures hold events that develop the city, people and promote communication between citizens.
This summer we will organize a summer camp for teenagers again. We moved away from the idea of programming in the camp, so this year it will be socially oriented one. Interesting? Details and registration is here.
The brightest event of this half-year was the youth IT-festival Vesnasoft. The exhibition, hackathon-competition and new projects from programmers-beginners, designers and robotics gathered again more than a thousand people in our space. Find out more about the fest here. Want to see the photo — click here and here.
We will try not to disappear for a long time 🙂 Thank you for being with us! Your Ш++.