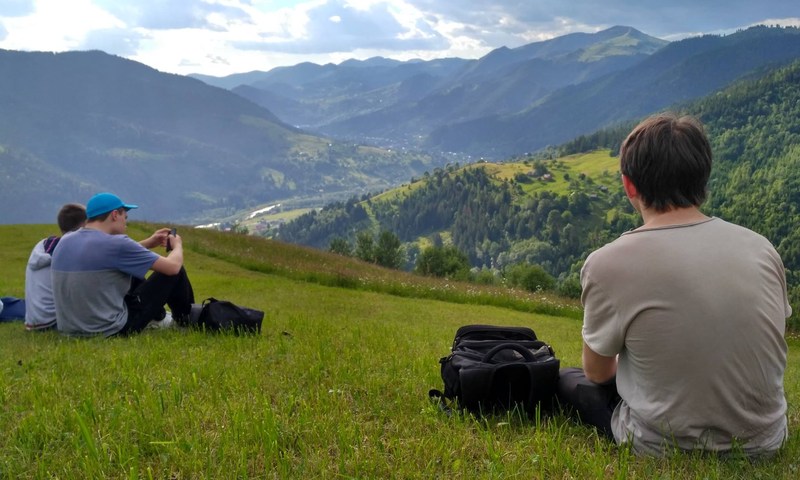 Hello! You haven`t heard anything about us for a long time, so keep the results of our summer.
Two of Ш++ students visited the ІТ-camp in the Carpathians. Coding and showed a high level of knowledge:)
Our student initiated an ІТ-camp for teenagers. Her idea to collect, train and receive a ready project from schoolchildren has become successful. They were working in groups on their own projects and got acquainted with programming, design, marketing and management. As a result, the following projects were received: "Finance helper", which will help guide your budget and "Crowdfunding labor exchange", which will help to solve the problems of society with the help of donates of citizens to solve the tasks. Now most of the camp participants continue to study the areas that interested them the most.
Our students took part in computervisionhackathone!
Another one of our students designed and programmed a robot to clean the rivers Riveroni. The journalists were so interested in this inventio. There were filmed and written more than 20 materials throughout the country, as well as with translations in foreign publications.
And finally, we launched a service where you can get the original avatar with the beetle, which our students drew 🙂 and thereby support the School 🙂
Read the following news! There's a lot of useful information about the beginning of the fall at the School.