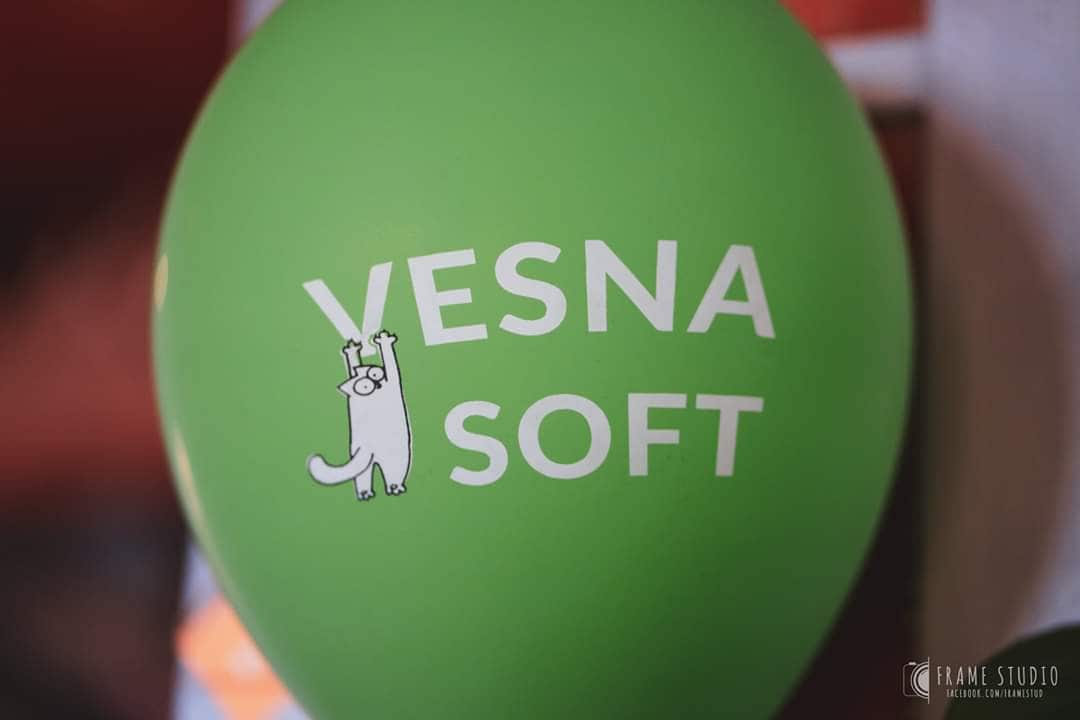 You supported us and we were able to collect 30,000 hryvnas for organization of the festival at crowdfunding platform! We are full of happyness and are working hard. So that you will get the maximum benefit, fun, communication, gifts and positive on the 18th of May.
Now we are sure that none of the IT-competition participants wouldn`t be hungry, the winners will receive cool prizes, participants will be able to stick our cool stickers on the laptop / phone / notebook, someone will wear a stylish Vesnasoft T-shirt and everyone who stays with us until the evening, try the cake!
Thanks to each and every one who supported us. We do this fest together! Hugs tight 🙂
Yes, there will be no projects this year. It was a difficult, even painful decision, but we did not find another way out. There were few registered projects, the interest in the competition was low, so there was no point in leaving the presentation part. To everyone who prepared their own project, we offered to submit it to the all-Ukrainian iTalent competition . If the project passes to the final, we will cover the costs of a trip to Kiev, where the final will be held on the 19th of May.
Therefore, we are not discouraged and preparing for IT-competitions (this year in Javascript) and for the exhibition of innovative technologies. Vesnasoft will be bright in any case, believe us 🙂