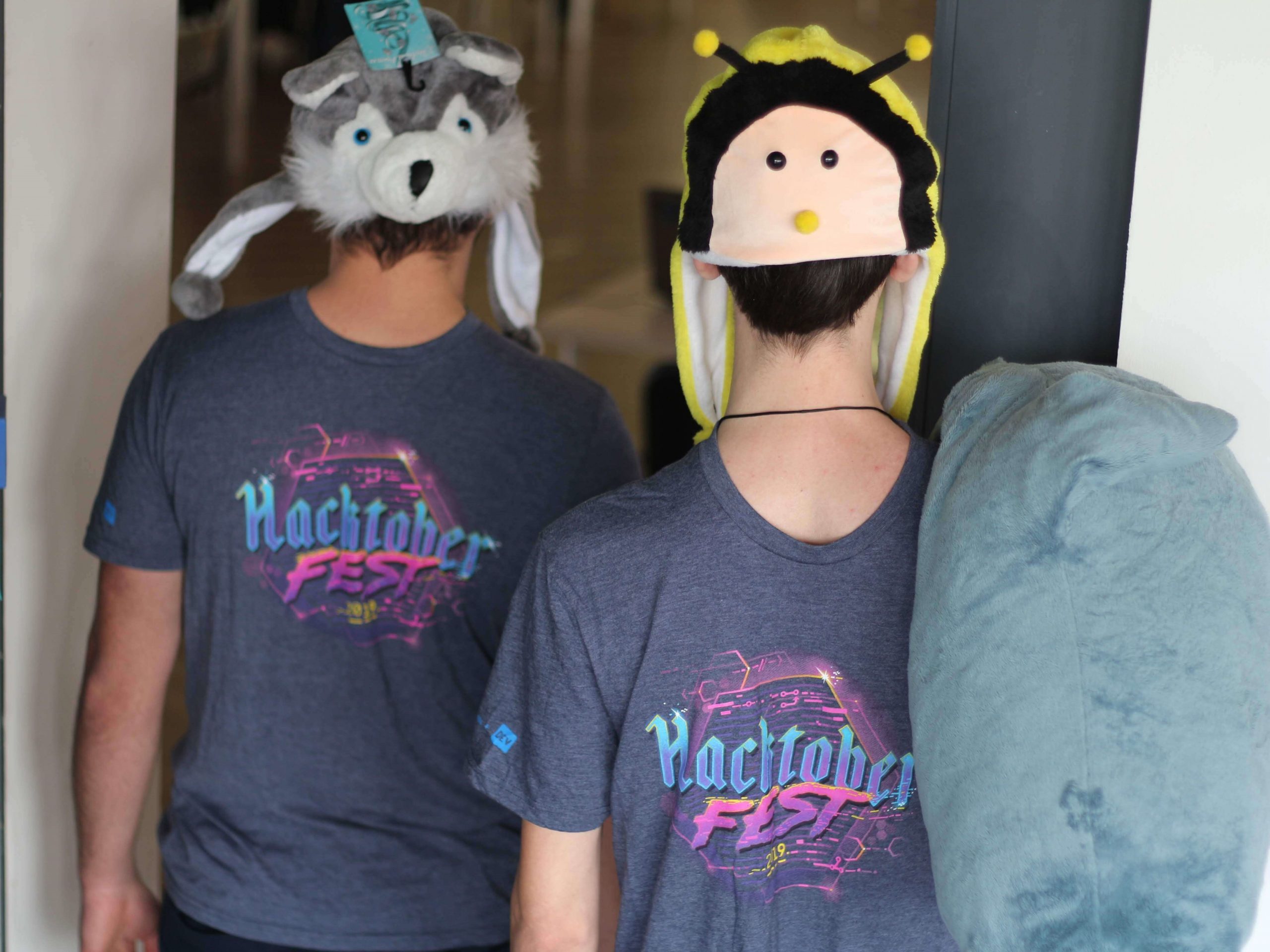 Finally, Ш++ mentors declare their participation in Hacktoberfest!
Our ongoing volunteers Andrii Chudinovskykh and Yura Dehtiar have been given T-shirts and stickers for their participation in the global hackathon Hacktoberfest that took place back in October 2019.
We could have not posted about this and just celebrate those guys but this is a very important event. Every year during October developers from all around the world can pick a project and write a piece of code to improve it. This way a small contribution of every participant gives huge results. Also, it is a good way to improve teamwork skills.
The first 50 000 registered participants are guaranteed to get a brand T-shirt. Yura and Andrii received theirs only 5 months after the event but does it really matter? 🙂
We are happy and proud and we cannot wait till next October to code with the whole world again.