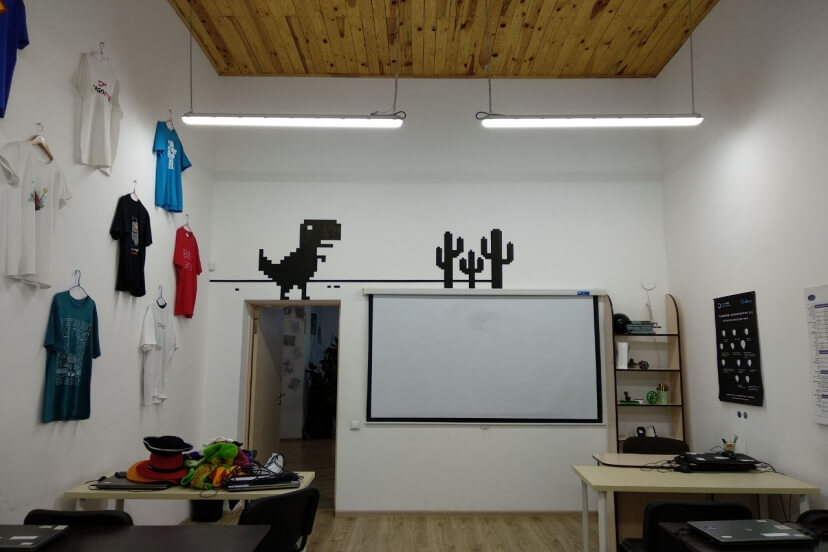 Autumn is over 🙂 It's time to come down and share the bright events of this autumn. As well as summer 😉
During six months we were traveling a lot, working in the direction of cultivation and resting a bit. You can read about it in this review.
We have made our site a little brighter and clearer for you. If there are moments that seem unsuccessful to you, write your suggestions to our address — info@programming.kr.ua.
We submitted an application with the idea of ​​a Meet and code festival (mini analogue of Vesna soft, but for children of 7-11 years old) for the GURT resource center competition by the world code week, which took place in mid-October.
… and we have received funding for the project!
Quests, gifts and IT. Take a look at the photos. And a little more here with our cool photozone 🙂
The number of volunteers has increased! After Vesna Soft 2018, we created a chat in Tg for everyone who would like to join our team. And fortunately, these people were found and there are more and more of them. Let`s come to us!
In addition, new volunteers, mentors of children's groups have joined. Since the beginning of autumn, we have launched 5 new groups that study Scratch, Python and Html. This process took longer than before, because we introduced admission testing for children 8-11 years old. To make it easier for children to understand the material, and for volunteers it is easier to work. There were fails in the organization of the process, but we are working on it and improving this case 🙂
Peer-to-peer Education for adults (peer-to-peer system) will be possible not only in Kropyvnytskyi! We are focused on working to learn programming with the format we have developed could in other cities and online.
We are dreaming that the work on online learning will be accelerated and that students from all over the country will join us. And even from other countries (we have such applications))
In addition, we were inspired by the work of the Roboclub in Ivano-Frankivsk and are considering opening its branch in Kropyvnytskyi.
Team Ш++ is growing! Now we are working with a PR manager, a new developer, and a maker!
And finally, we are planning to change the approach to learning the direction of 12-17 years. It is not about the program only (they are currently studying C++), but also the approach itself. Our goal is to get high-quality results and not "lose graduates.
Thank you for reading our news!
See you in the next review 🙂