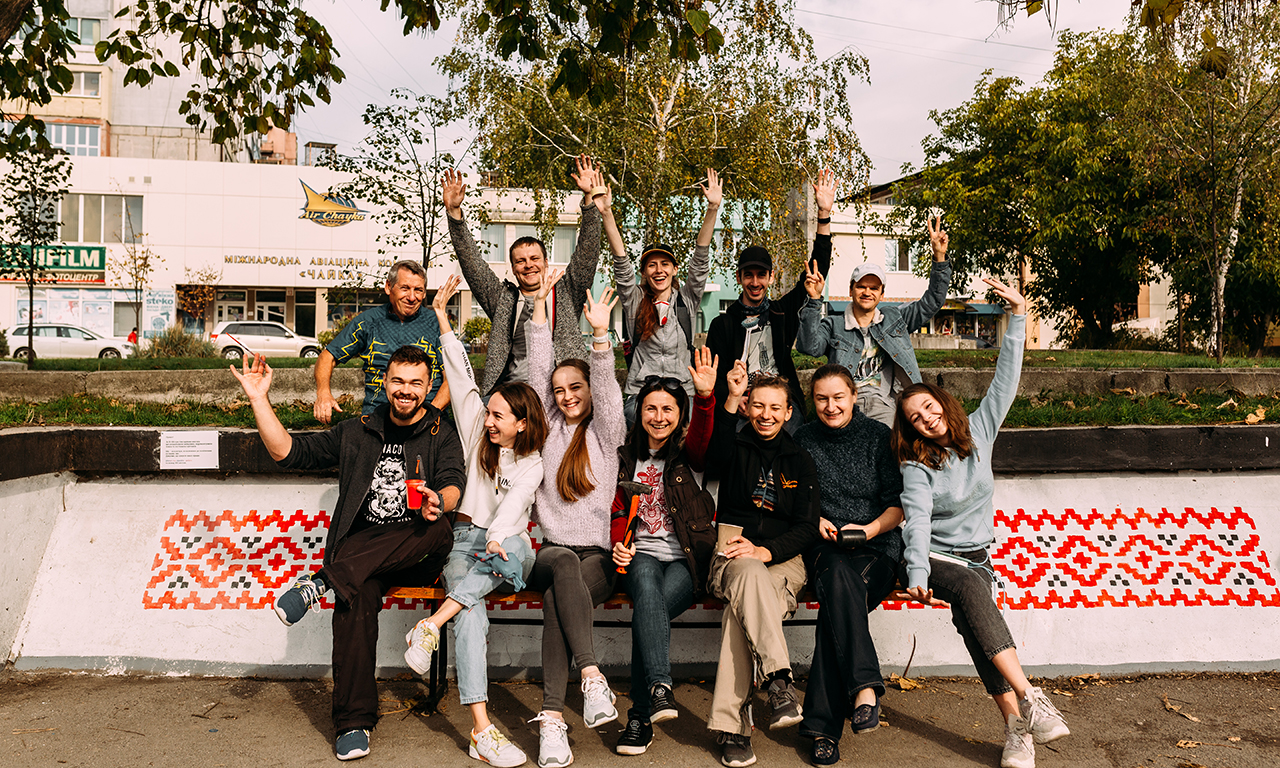 In August 2020 KOWO team was inspired by an initiative that cleans up Kyiv from dirt and dust. We decided to clean the waterfront in Kropyvnytskyi that is visited every day by hundreds of citizens.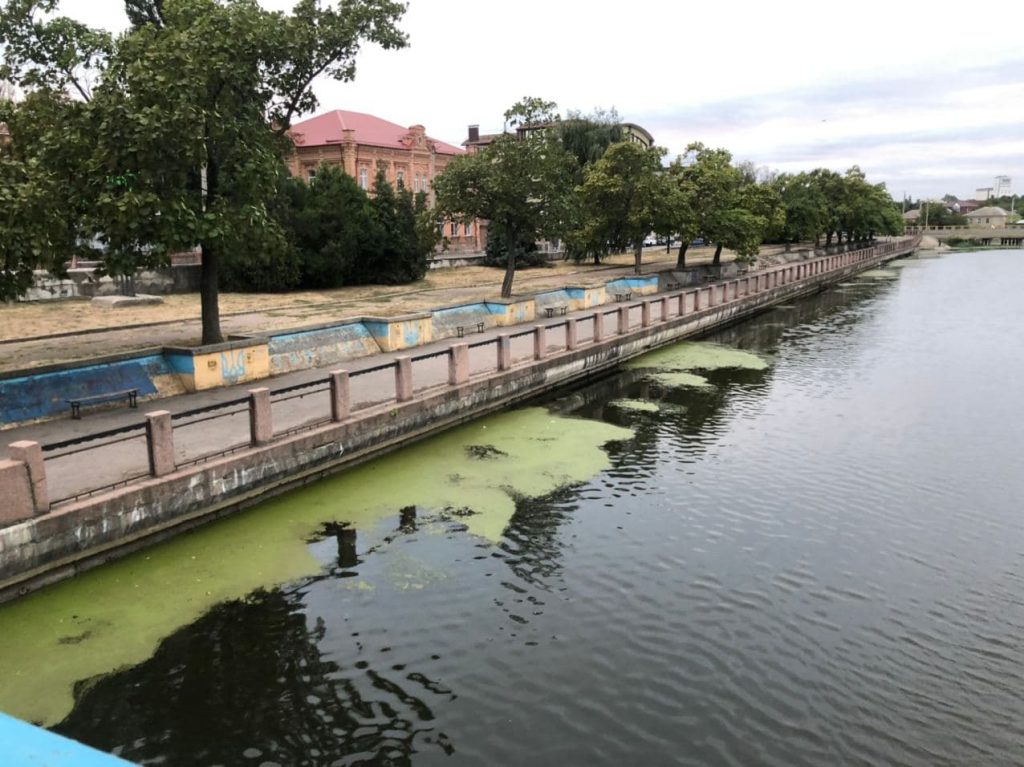 Watch a video of how we cleaned the waterfront for the first time.
Two weeks later, we met our volunteers again to clean more granite pillars. This wasn't enough, though. In our quest to beautify the waterfront, we decided to paint gray walls that we couldn't clean from the graffiti.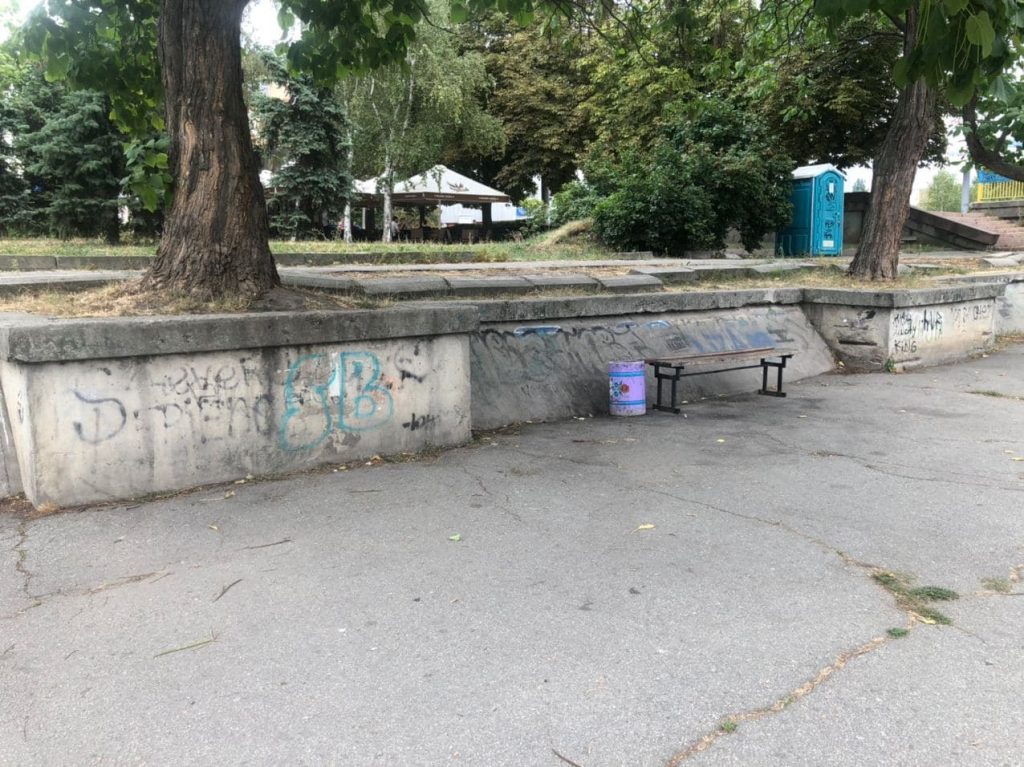 We contacted a local artist Dmytro Polomarchuk with an offer to transform gray walls into colorful pictures. It turned out that Dima wanted to paint the waterfront a long time ago, but he needed financial support for that. According to his calculations, it would take 50 000 UAH, and he didn't believe it was possible. We took care of the organization and he designed a layout for waterfront transformation.
We were raising 50 000 UAH for the project, but the result was 50 501 UAH!
We are grateful to all the citizens who have supported our project.
For three weeks KOWO team and Dima were raising funds. Citizens encouraged us, supported financially, and shared our posts. Local media and informational support influencers were also involved.
We started this in September, and for two months, we worked every day as one big team to bring this project to life:
A few weeks before the project finale, Faino market (a local supermarket network) supported us and donated paint and paintbrushes. That was an opportunity to get material for new benches and trash cans. We bought everything required and continued the work.
The road so far:
✅more than 100 volunteers gathered
✅300 square meters of walls painted
✅120 granite pillars cleaned
✅12 pictures, 12 famous quotes, and an ornament painted
✅14 benched fixed
✅4 trash cans bought and installed.
Watch a video of how our waterfront looks now!
And here is a guide to project organization, just in case we have inspired you to do something like this 🙂
Project costs:
Paint – 17 790 UAH
Supplies – 3 491 UAH
Tools – 2511 UAH
Bench fittings – 2508 UAH
Trash cans and anchorage – 3372 UAH
Artist's wage – 20 000 UAH
A detailed financial report of the project is here.
If you know what else can be done on the waterfront, share it here.
We will try to implement the ideas with the largest votes number or help you with project ideas.